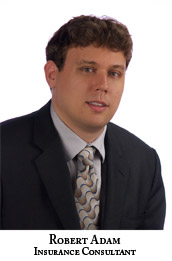 About Us
As an independent consultant/broker I believe in being a resource for my clients. I want to make sure that they not only have the right amount of coverage along with the right insurance carrier but also have a good understanding of the product. Adam Insurance Brokerage, LLC has teamed up with respectable brokering houses in the Chicago area that deal with top insurance companies to create that type of opportunity for our clients. Along with teaming up with top insurance companies I have created this website in which I believe in using as an educational tool and service for individuals that are looking for information on specific types of insurance programs.
Insurance Bulletins
October 01, 2013
Click here for HumanaOne plans on the Marketplace
September 30, 2013

April 15, 2013
Health Care Reform Notes Click here to read a summary of Employer Requirement to Provide Health Care Coverage, effective January 1, 2014.
December 12, 2008
Illinois law requires you provide worker's compensation insurance. Click here to read the notice from the Illinois Worker's Compensation Commission.